This is a sight/site that makes my oldest jump for joy: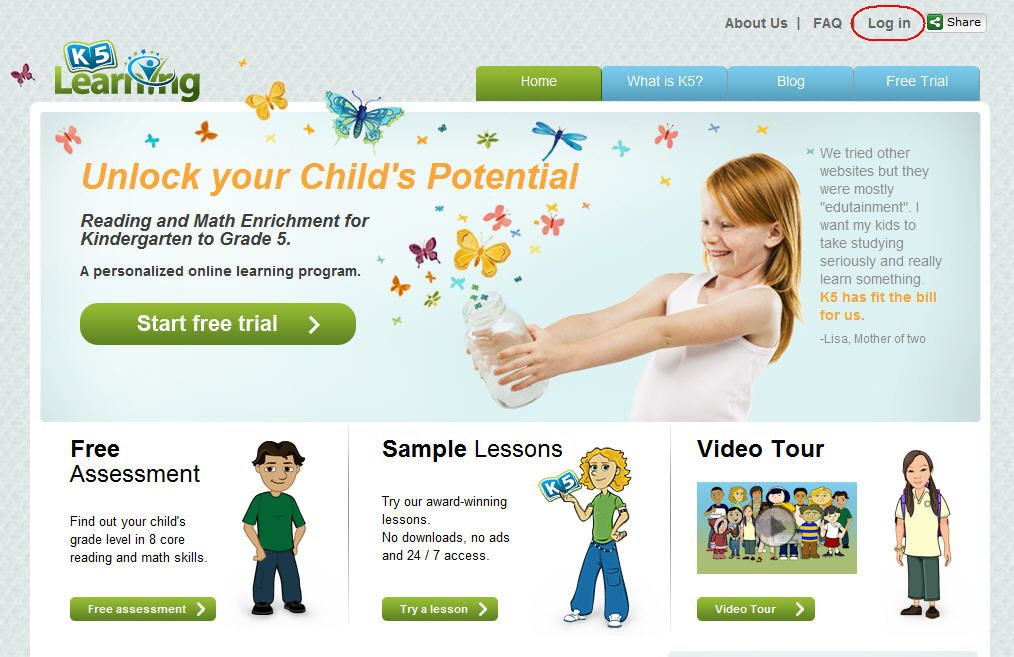 K5 Learning
is an online reading and math learning program for kids pre-kindergarten through 5th grade. I was able to try this program out for the last few weeks, and it's one that my son asks for regularly. I'll have to get more of his personal responses for this review (he wanted to give me input for this review as his sister got to give hers previously, but bedtime came before I sat to write this. I'll have to catch him in the morning!) Anyway, from what I can tell it was quite the hit with him!
I like that this program is very thorough and clear in teaching each lesson and takes time to test the child on that information. My son had been playing around with it for some time before I figured out/realized that I was able to get a free assessment done for him in reading and/or math. I requested both and set him to work. Shortly afterwards I was able to go into my reports and get a pretty good idea of where his strengths and weaknesses were. If I'd have to say what the most valuable part of this program is I'd definitely highlight the reports... I find that the information that I was able to gather there has helped me focus how I teach to him. Along those lines, an additional highlight of this program is that based on the child's scores it adapts lessons better fitted for their abilities to help them gain the knowledge needed to further excel in that area.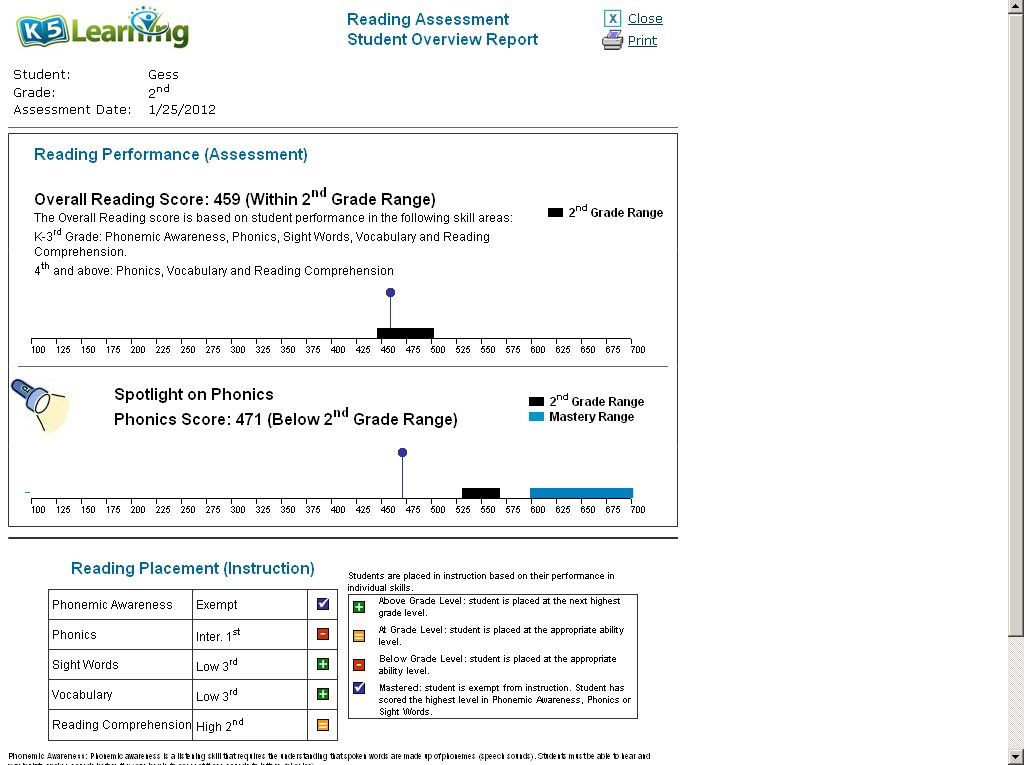 The first time that I logged into the site I remember that there was a character that was wearing a tank top, and I didn't like that. However, subsequently I haven't seen her again, and I was informed by the creator of the program that I can preview the lessons and use my discretion on if I would allow my children to do a certain lesson.... however, the characters are meant to be role models for children and he didn't expect that I'd have any issues (and I haven't since). I feel comfortable allowing my son free reign on K5. There are no chat capabilities, outside ads, or outside links. I know when the program is on that all he can access is the learning and quiz screens (there's reading lessons, math lessons, spelling facts and math facts... the last two we really didn't use. In any case, I also know that if I have any questions/concerns about the program that I can feel free to shoot an email to the creators and that they will respond quickly. I think that impresses me most of all! I also like that one of K5's self proclaimed advantages is that they aren't focused on "edutainment." That word definitely fits with a lot of products that I've seen out there and I'm glad to see one that uses their time more effectively. My son loves this program and learned a lot, but even though the characters are interactive he wasn't being entertained.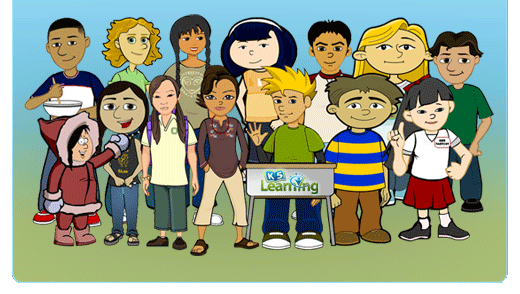 K5 offers a
14 day free trial offer
that allows you to get a feel for their program with unlimited assess to 4 complete programs with "no obligation, no credit card, and free math and reading assessments." K5 also offers a monthly subscription to their program for $25 for the first child and $15 for each additional child, or an annual subscription for $199 for the first child and $129 for additional children.
To see what other crew members are saying about K5, please feel free to go
here.
*As a member of the 2012 TOS Homeschool Crew I was provided a free copy of this product in exchange for my honest review of its content. I have not received any other compensation for the opinions stated here, and they were not promised a positive review.*