Creation Illustrated
is a magazine put out quarterly by the Ish family for the last 19 years.
I wasn't too sure how these would work in our home... it didn't have as much photography as I'd expected (But what is there is impressive), and it has quite a bit of advertising (which is understandable, I can't imagine the overhead costs of publishing a magazine as a family).... but then in the Fall 2011 issue I learned that cheetah's are, in fact, not he fastest land animal (hello, when did a prong-horn attain the same speed and how did I not know that they could keep it up longer than the cheetah? And gazelles can out run cheetahs? Yes, this mom is once again humbled and needing to brush up on her science) So, learning something new made me see more of the benefits of having these magazines around.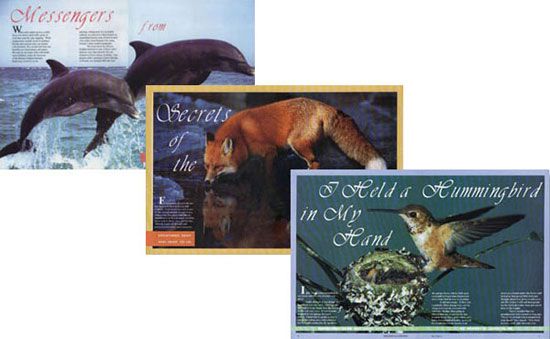 I like that the covers of the magazine, as well as the pages, are printed on good thick glossy paper. I can see these standing up through the punishment of being in a home with little ones better than other subscriptions that I receive. Inside Creation Isslustrated you'll find a table of contents breaking down the selection into the sections of:
-"... In Nature",
-."... In Scripture",
-"... In Living"
All of the portions of this magazine hit on Christian principles put into use, which is expected, and teach valuable lessons that relate to our lives. I liked that aspect of things. Admittedly, the scripture section doesn't fit our beliefs or how we explain things, but it does give the children something and I to talk about... I don't know that I'd be reading it verbatim out to my little guys, but when they're older/motivated to read those sections on their own, we could discuss them in more depth. For now, I kind of skip it or give a summary of the information in better alignment with our belief system. This alone wouldn't deter me from purchasing the magazines, since the in nature section is pretty awesome and informative and the recipes provided in "... In living" are fun!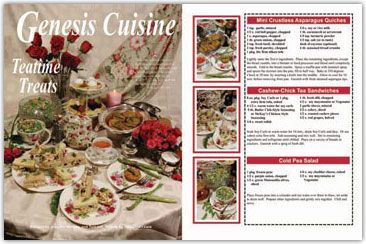 Although I enjoy having these around for the kids to thumb through, I don't know if I'm all that sold on buying more right now. They don't pick up the magazines as much as I thought they would, but maybe they will when they're a bit older?
Creation Illustrated
is available to purchase
here
in 3 different options:
1 year (4 issues) - $19.95
2 years (8 issues) - $37.95
3 years (12 issues) - $53.95
and will ship to Canada for an additional postage fee of $5.00 per year, or for foreign purchasers it's $10 per year.
There is a special being offered now for a $5.00 discount for subscribers and.... of course, my personal favorite thing a company can offer.....
A
FREE INTRODUCTORY ISSUE
FOR BLOG READERS. I LOVE when you can try out something free of charge to see if it's a fit for you. Here's the fine print on the free issue:
"YES! Please send me a Free Trial Issue of Creation Illustrated (retail value $4.99). I understand that my order will be placed as a subscription, and I will receive a notice with the opportunity to pay and continue receiving Creation Illustrated. If I like it, I'll pay just $19.95 for a full year, 4 more issues, PLUS my Free one makes 5! If I choose not to subscribe, I can write "cancel" on the bill, return it, and owe nothing. The Free issue is mine to keep."
Go check it out, what have you got to lose? With a free copy it might be what you're looking for to keep around the house to help inspire your children's curiosity in the world around them.
To see what other crew members are saying about
Creation Illustrated
you can go
here.
**As a member of the TOS Crew I was provided with a free year subscription to Creation Illustrated in return for my honest review of the product.**